About the Area
|
Northern Virginia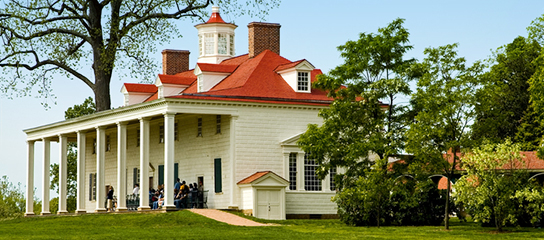 Alexandria
Alexandria real estate is the site of a growing, historic community located across the Potomac River from Washington, D.C. The city's Old Town district was one of the country's first designated historic districts, and it still holds on to its 18th century charm today. Fashionable shops and restaurants mixed with cobblestone streets and waterfront views welcome both visitors and Alexandria real estate owners alike, making Old Town Alexandria real estate some of the most desirable and highly valued in the city.
Several prominent organizations call Alexandria real estate home, including the U.S. Patent and Trademark Office. But Alexandria real estate is perhaps best known for the diversity and dynamism of its many unique neighborhoods, from Del Ray and the West End to Arlandria and Mount Vernon.
Alexandria real estate prices have been increasing, but the city still remains a smart place to buy a home. Due to the excellent public school system and the abundant job opportunities that call Alexandria real estate home, many families and business professionals opt to live here. Others choose to buy Alexandria real estate because of the community's high property values and its convenient proximity not just to Washington D.C., but to other Mid-Atlantic cities like Virginia's state capital of Richmond and Maryland's state capital of Annapolis.
Arlington
The urban villages that make up the majority of Arlington real estate provide terrific neighborhoods, shopping centers, and restaurants. Shirlington, Columbia Pike, Ballston, Crystal City, Glencarlyn, Rosslyn, and Pentagon City – among several other prime Arlington real estate spots – are always bustling with residents, workers, and visitors. Many Arlington real estate owners enjoy the city's outdoor recreational opportunities along the Mount Vernon Trail, as well as its numerous indoor activities, like shopping at the Pentagon City Mall and the boutiques that make up the Crystal City Underground. In addition, a number of Washington, D.C.-area landmarks and heritage sites call Arlington real estate home; the Pentagon and Arlington National Cemetery, as well as the Defense Department Advanced Research Projects Agency (DARPA), where the Internet was created, are located here.
Arlington real estate owners are not only ethnically diverse, but they are some of the most educated in the country, making Arlington real estate highly desirable among like-minded business professionals. And with twenty percent of the jobs in Northern Virginia located in Arlington, Arlington real estate is an equally ideal investment for business owners and commuters alike. But there are many other reasons to consider investing in Arlington real estate. The city offers easy access to I-395, I-495, I-66, and downtown D.C. And with its excellent public schools and convenient Metro access, the value of Arlington real estate has risen much faster than the national average in recent years.
Ashburn
Three major planned developments in the past 20 years have contributed to the expansion of Ashburn real estate, which is located just 30 miles west of Washington, D.C. Local communities offer many outdoor recreational opportunities to Ashburn real estate owners, including walking trails, tennis courts, swimming pools, and soccer fields. In addition, the Ashburn Village Sports Pavilion is popular among all residents and is one of the largest community facilities in Virginia. In addition to a diverse array of housing options, Ashburn real estate is home to a wide variety of businesses, such as horse farms, technology firms, and the NFL's Washington Redskins. The George Washington University, located on Ashburn real estate, offers both undergraduate and graduate degrees. This, in addition to the high quality of education provided by Loudoun County public schools, makes Ashburn real estate highly desirable among families and students. And because the city's Brambleton Regional Park boasts an 18-hole championship golf course, retirees and outdoor enthusiasts are also drawn to Ashburn real estate.
Ashburn real estate is conveniently located on Route 7 and is near the Dulles Toll Road. This gives Ashburn real estate an advantage among homebuyers looking for attractive, affordable, and accessible lots and homes. From the wide variety amenities to the availability and natural beauty of the surrounding Ashburn real estate, it's no wonder this city is rapidly becoming one of the most sought-after of the capital's many suburbs.
Fairfax
Fairfax is a thriving, independent city adjacent to Washington, D.C. Washington, D.C. Fairfax real estate owners take pride in the city's 200+ year history; George Washington's will is still filed at the Fairfax Courthouse and much of the city's historic charm is evident in Old Town Fairfax. Other major attractions include the Chocolate Lover's Festival, held annually around Valentine's Day, and the Patriot Center, which plays host to professional sports events. And in 2005, the city underwent a substantial renaissance, adding a new library and over 100,000 square feet of mixed-use space. With all this and more to offer both visitors and Fairfax real estate owners, buying a home in this vibrant city is a smart investment.
Believe it or not, Fairfax real estate is actually not part of Fairfax County. However, the county administers the two elementary schools, one middle school, and one high school owned by the city. Many families are attracted to Fairfax real estate, not only because of the city's excellent primary schools but also because of George Mason University, which calls Fairfax real estate home and boasts more than 30,000 students as the state's second largest university. Commuters also appreciate the short commute to Washington, D.C. from Fairfax real estate.
Falls Church
Falls Church real estate is home to an established, older community. It is situated just west of Washington, D.C. along with the neighboring communities of Baileys Crossroads and Seven Corners. The Falls Church, the city's namesake, was founded in 1734 and once included George Mason and George Washington in its congregation.
Much of Falls Church real estate is conveniently located near two major interstates and two Metro stations, making it a popular investment among commuters. But despite this accessibility, Falls Church real estate owners often cite the city's small-town atmosphere and strong sense of community as its biggest attraction. And despite covering just over two square miles, the city boasts 11 parks, giving Falls Church real estate owners ample outdoor recreational opportunities.
Thanks to the enticing combination of excellent Fairfax County public schools, rising property values, and a low crime index, new residents are attracted to Falls Church real estate every year. This attraction is only enhanced by the community's access to the amenities of downtown DC via Metro or bus.
Great Falls
Home to an affluent bedroom community of Washington, D.C., Great Falls real estate is located in Western McLean and is considered some of the area's most desirable for a number of reasons. First is its natural beauty; Great Falls real estate is the site of Great Falls Park, a 900-acre national greenspace featuring the popular Great Falls of the Potomac River. Second is its proximity to the nation's capital; many commuters and business professionals choose to invest in Great Falls real estate for precisely this reason. And third is its excellent schools; three elementary schools, one middle school, and one high school are located on Great Falls real estate, making the community an ideal choice for families with school-age children.
Great Falls real estate owners are some of the D.C. area's most affluent. Not surprisingly, several country clubs and an equestrian center call Great Falls real estate home. In addition, most residents own their own homes, and Great Falls real estate values tend to rise much faster than the national average.
McLean
Located southeast of Great Falls and named after an early publisher of The Washington Post, McLean real estate is home to a heavily populated, upscale Washington, D.C. suburb. And yet, the community's natural beauty, with much assistance from the Potomac River and the George Washington Parkway, has been well preserved. Nowhere is this more apparent than in McLean Hamlet, a tiny subdivision of just over 500 homes. Tree-lined streets, large shaded lawns, and a rolling terrain characterize this secluded community, where McLean real estate owners can be seen regularly hiking, biking, and jogging.
McLean real estate, which is home to three Fortune 500 companies and the largest mall on the East Coast, Tysons Corner Center, is some of the most desirable in the area. That's because McLean real estate has it all: lovely neighborhoods with large wooded lots; great public schools, including McLean High School and Langley High School as well as a number of highly regarded private schools; and easy access via I-495, the Dulles Toll Road, and both National and Dulles Airports. As a result, some Mclean real estate owners have seen their homes double in value in only three or five years' time. In other words, for everyone from commuters and families to diplomats and politicians, McLean real estate – and a McLean address – is a must-have.
Middleburg
Middleburg real estate, located in Loudoun County, is home to one of the wealthiest communities in one of the wealthiest counties in the country. Established in the late 1700s, the town was originally named "Chinn's Crossroads." But its setting between two major cities on the Ashby Gap trading route – now busy Route 50 – eventually led community leaders to rename it Middleburg. Nevertheless, the town's long history remains apparent thanks to several local establishments that date back to the 1800s. One of the most famous is the Red Fox Inn and Tavern, a beloved stopover for Jacqueline Kennedy Onassis that is now listed on the National Register of Historic Places.
Middleburg real estate also boasts some of the area's best schools. Apart from the superb facilities belonging to the Loudoun County School System, the town has a number of private schools; Foxcroft School is a both a boarding and day preparatory school for girls, whereas Notre Dame Academy is a Catholic day school whose rigorous academic curriculum is matched by their fine arts program and their commitment to community service. As a result, real estate in Middleburg is especially attractive to families with school-age children. Yet commuters can also rest assured knowing that Middleburg is just a short drive from Washington, D.C..
Reston
Reston real estate is an excellent place to live because it was designed to be. Created after WWII as an application of new ideas in town development, Reston real estate strikes a fantastic balance between beauty and practicality. Part of Fairfax County and neighbored by Herndon, Chantilly, and Tysons Corner, Reston real estate is just outside of Washington, D.C. The forward-thinking design of Reston provides real estate owners with gorgeous green neighborhoods as well as over 1 million square feet of office space for work and fast access to any amenities residents could desire. Built with quality of life in mind, it's no wonder why Reston was ranked #7 on Money Magazine's Best Places to live in 2012.
With such close proximity to Washington, many Reston real estate owners commute into the city for work. Thanks to the nearly finished Silver Line, Reston real estate owners will soon not need to fight through traffic to gain access to the numerous employment and recreational activities offered by our Nation's Capital. However, there is an even shorter commute for many Reston residents – over 750 companies in a variety of professional industries call Reston real estate home. With tens of thousands of Reston real estate owners employed locally, many people have a lot more time on their hands, which is a boon to Reston's numerous recreational activities and restaurants.
There are many reasons so many Reston real estate owners wear a smile. Whether looking for excellent food or things to do, what isn't near home is definitely included at the urban downtown of Reston Town Center. Reston real estate is home to more than just regular amenities and attractions – art galleries, golf courses, theater groups, and even a local zoo call Reston home. Reston real estate owners benefit from 52 tennis courts, 15 pool, and 55 miles of bike paths open to the community. When residents want to get out into nature, they head to the 476 acre Lake Fairfax Park, also located in Reston. When not boating, camping, or hiking, park visitors can head to one of the nearby sports fields for a pick-up game.
As for housing options, don't think that Reston is a cookie cutter community just because it was intentionally designed. Houses of all shapes and sizes sit side by side and across the community. Whatever your needs, Reston real estate is built to ensure the highest possible quality of life.
Springfield
Prior to the completion of I-95/395 in the mid-1940s, Springfield real estate consisted of little more than a railroad station and a post office. Today, however, it is a bustling Washington, D.C. suburb covering four zip codes. Springfield real estate is also home to Springfield Mall, a major retail destination that is currently being overhauled and converted into a mixed-use venue called Springfield Town Center.
The primary appeal of Springfield real estate is its accessibility. The Springfield Interchange boasts three interstates: I-95, I-395, and I-495. In addition, Metro, Virginia Railway Express, and Amtrak all provide service to Springfield real estate owners, and Washington National Airport is just a short drive away. Another appeal is the suburb's excellent schools, including Garfield Elementary School and Robert E. Lee High School, which make Springfield real estate ideal for families. But that's not all! Springfield real estate offers an enticing blend of condos, townhouses, and single family homes with an average household expenditure of $73,463. Springfield also has a crime index much lower than the national average, as well as a low turnover, making Springfield real estate a wise long-term investment.
Tysons Corner
A popular community in McLean, Tyson's Corner real estate is some of the area's most desirable – and for good reason. The community is home to a major shopping mall of the same name and its sister mall, the upscale Tysons Galleria, both of which attract more than 55,000 shoppers each weekday! But even more notable is the ample employment opportunities enjoyed by commuters and Tysons Corner real estate owners alike. After all, as the "downtown" of Fairfax County, Tyson's Corner real estate is the site of the 12th largest employment center in the nation. And these figures are only sure to grow with the planned construction of Metro's silver line. In the meantime, Tyson's Corner real estate owners are surrounded by every conceivable amenity, from shopping and dining to the ample recreational opportunities afforded by nearby Great Falls National Park.
Not surprisingly, Tyson's Corner real estate is some of the most desirable in the Northern Virginia and Washington, D.C. areas. This attractive community has it all: lovely neighborhoods, great schools, and easy access to I-495 and the Dulles Toll Road. Some Tyson's Corner real estate owners have even seen their homes double in value in only three to five years' time.
Source: Long & Foster Living