About the Area
|
Montgomery County, MD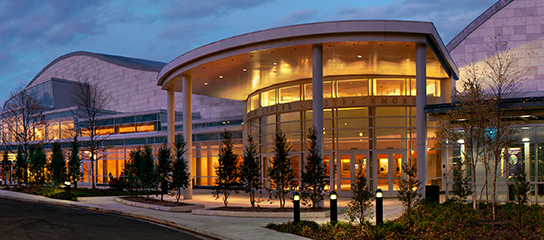 Bethesda
One of Washington's most affluent and educated suburbs, Bethesda real estate is some of the most valued in the region. Rated as the most educated town in America by Forbes in 2009 and the top-earning town by Money Magazine in 2012, Bethesda real estate owners never run out of interesting people to talk to. With luxury condos downtown and homes that retain their value in the residential districts, it's no wonder Bethesda real estate has been featured on Money Magazine's best places to live.
Close proximity to Washington provides ample employment for many Bethesda real estate owners. Bethesda real estate's two red line metro stops allow homeowners to skip the traffic on Connecticut or Wisconsin Avenue to get into downtown. As for local work, Bethesda's business district has a workforce exceeding 43,000. With both the National Institute of Health and Walter Reed National Military Medical Center within its boundaries, Bethesda is home to many practitioners of medicine. Bethesda real estate also houses the corporate headquarters of Lockheed Martin, Coventry Health Care, and Marriott International.
A major draw for Bethesda homeowners is the fantastic education system. Greatschools.org gives Bethesda real estate's public school system a 9/10 rating, with a number of schools receiving perfect 10's. In addition to the public school system, there are numerous private schools and academies within the town.
As for shopping and things to do, Bethesda real estate has a vibrant downtown scene. Bethesda Row offers a Barnes and Noble, an Apple Store, a cinema, and numerous other recognizable stores. The main drag along Wisconsin Avenue leads residents to fantastic restaurants, art galleries, and even a live theater. The Bethesda Urban Partnership oversees the Arts and Entertainment District, hosting numerous events throughout the year. From the Literary Festival and outdoor movies to Winter Wonderland and the Art Walk, something always seems to be going on.
Whether engaging their children's creativity during Imagination Bethesda or playing a round of golf at the prestigious Congressional Country Club, Bethesda real estate owners have plenty to do in their happy home.
Burtonsville
Burtonsville real estate sits halfway between Washington, D.C. and Baltimore in the northeastern corner of Montgomery County. Many Burtonsville real estate owners cite the suburb's relaxed pace of life as its main attraction. Residents enjoy fishing at the Patuxent River Watershed and shopping for fresh foods at the Dutch Country Farmers Market, as well as attending the popular Burtonsville Day Parade. Yet big-city amenities abound, thanks in large part to the proximity of Burtonsville real estate to the bustling city of Silver Spring.
Families with school-age children can appreciate the many good schools that are located on Burtonsville real estate, including Burtonsville Elementary School, Greencastle Elementary School, Benjamin Banneker Middle School, and Paint Branch High School. Burtonsville real estate is also ideal for outdoor enthusiasts, thanks to the county's five public parks, covering 30,000 acres, and its impressive selection of recreational spaces, including hiking trails, athletic fields, and tennis courts.
Chevy Chase
The area known as Chevy Chase bisects the Washington, DC – Maryland border; each side is characterized by a unique identity. The Maryland portion of Chevy Chase is an affluent Washington, DC suburb located in Montgomery County. Although Metro service is available in the neighboring D.C. community of Friendship Heights via the red line, Metro's planned purple line will eventually provide more direct service to Chevy Chase, MD real estate.
Chevy Chase, MD real estate dates back to 1725, when a 560-acre parcel of land belonging to Colonel Joseph Belt was named "Cheivy Chase." That parcel, along with many others, was eventually purchased by a Nevada senator and his partners; the group planned to turn the previously unincorporated farmland into a charming, pedestrian-friendly community that would serve as a tranquil escape from the hustle and bustle of downtown Washington, D.C. Like many Washington, D.C. suburbs, however, the development of Chevy Chase, MD real estate was irrevocably influenced by the growth of the capital's streetcar system in the late 1800s and early 1900s. Today, former farming byways like Brook Mill Road and Bradley Lane are now busy thoroughfares, and Chevy Chase's population is booming.
Because of the wealth of amenities located on Chevy Chase, MD real estate, the neighborhood is highly desirable to everyone from young couples to retirees. Families in particular are drawn to Chevy Chase, MD real estate thanks to community's large selection of public and private schools; the Montgomery County public school system has repeatedly been recognized as one of the nation's best. But just as many commuters choose to invest in Chevy Chase, MD real estate, because this allows them to live just a short distance from the numerous job opportunities of downtown Washington, D.C. and nearby Baltimore. Add to this the vibrant shopping district of Friendship Heights and the abundant restaurants of neighboring Bethesda, and it's not hard to see why Chevy Chase, MD real estate is so appealing. In fact, the Bethesda–Chevy Chase Business District is nothing short of a thriving retail and commercial nucleus anchored by several federal complexes, four shopping malls, and eleven hotels.
Damascus
Damascus real estate sits at the intersection of Routes 27 and 108 in northern Montgomery County, the most affluent and populated county in Maryland. The county has 13 Metro stations, which provide easy access to shopping in Rockville and White Flint and to the plethora of restaurants in Bethesda. Yet despite its recent growth, the city remains fairly rural. A major agricultural fair, the Damascus Community Fair, is a popular annual attraction for Damascus real estate owners and visitors alike. The area also boasts a number of 4-H clubs and three equestrian centers. Nevertheless, the town still serves as the commercial center for several smaller surrounding communities. Amenities abound, and outdoor recreation options, including Magruder Trail and nearby Butler's Orchard, are a major draw for Damascus real estate owners.
In addition to the 90% graduation rate across county high schools, Damascus High School is nationally known for both it academics and its well-funded and exceptionally successful athletic programs. As a result, many families with school age children are attracted to Damascus real estate. And because home prices are somewhat lower compared to other Washington, D.C. suburbs, commuters are also drawn to Damascus real estate.
Gaithersburg
Gaithersburg, originally called Log Town, dates back to 1765. Today, Gaithersburg real estate occupies 10 square miles of Montgomery County. Thanks in large part to its small-town feel and active community, the city was named one of the best places to live by Money Magazine. Gaithersburg real estate owners take pride in the community's packed calendar of events, which includes the Winter Lights Festival at Seneca Creek State Park and Olde Towne Gaithersburg Day.
The primary appeal of Gaithersburg real estate is its accessibility. The Metro, Interstate I-270, and state highways 355 and 117 all connect Gaithersburg to nearby employment centers like Baltimore and Washington, D.C. That's not to say that the city isn't an employment center in its own right. IBM, Lockheed Martin, and MedImmune are just some of the major businesses that provide jobs to Gaithersburg real estate owners. As a result, many commuters choose to invest in Gaithersburg real estate. And yet, the city is also ideal for families, who are drawn to Montgomery County's excellent public schools. Fortunately, Gaithersburg real estate is characterized by a broad selection of home styles sure to meet every need.
Germantown
Germantown began in the early 1800s as a small business center peopled mostly by German immigrants. In the 1960s, however, the completion of I-270 kicked off a period of significant growth for Germantown real estate. Today, Germantown real estate remains unincorporated, though it makes up one of the largest communities in Montgomery County. One of the community's biggest attractions is the Germantown Town Center. Located along Century Boulevard, this mixed-use development is home to many popular restaurants and businesses frequented by Germantown real estate owners and visitors alike.
Many commuters are attracted to Germantown real estate, which is served by the Germantown Transit Center bus service, the Shady Grove station on Metro's red line, and Montgomery County's Ride On bus service. Germantown real estate owners also benefit from the county's excellent schools. In addition, Germantown real estate prices are slightly lower than the county average.
Kensington
Kensington real estate is located two miles north of the beltway along Connecticut Avenue. Kensington real estate owners enjoy a wide selection of amenities, thanks to the city's notably large business district boasting more than 300 retailers. One of the most popular is the Saturday morning Farmer's Market, which attracts visitors and Kensington real estate owners alike during the warmer months. Another is the well-preserved Kensington Historic District, featuring a Victorian-era garden that was laid out in the late 1800s and remains mostly unchanged today. Kensington real estate is also home to the Noyes Library for Young Children, a popular historic landmark.
The city is considered a bedroom community of Washington, D.C., making Kensington real estate popular with commuters. Families are also attracted to Kensington real estate; the city's students are served by three elementary schools, two middle schools, and three high schools.
Kentlands
Kentlands is a planned community located in Gaithersburg, MD, not far from I-270. It consists of nearly two thousand homes, many of which were specially designed for the neighborhood by both local and national builders. Kentlands' modest commercial district is home to an art deco cinema, diner, and skating rink as well as a Fresh Fields Whole Foods Market and its own post office, Kentlands Station. The neighborhood also boasts a wildlife sanctuary, in addition to several man-made lakes.
Kentlands was originally the site of a privately owned wheat farm known as Wheatlands. However, by the 1980s it had caught the attention of developers as one of the few remaining undeveloped pieces of land in the Rockville area. The property was purchased in 1988 by Joseph Alfandre, a local developer, who then hired DPZ, the urban planning firm behind one of the nation's first New Urban communities, Seaside, FL. Together with Gaithersburg's city officials, DPZ planned and developed the mixed-use neighborhood that would become Kentlands. Today, Kentlands is made up of a number of residential sub-neighborhoods, over one million square feet of commercial space, a burgeoning civic arts center, and a central clubhouse complete with full-time recreation director. The monthly Kentlands Town Crier keeps residents informed of community events like the Kentlands Oktoberfest, Labor Day Bash, and Memorial Day picnic, while an active civic association protects residents' interests and coordinates community improvements.
North Bethesda
North Bethesda real estate is located in Montgomery County, one of the nation's wealthiest counties. This vibrant suburb boasts a wide variety of employment, living, and entertainment opportunities. Both the 11-acre Strathmore Arts Center and White Flint shopping mall are located on North Bethesda real estate, as are the headquarters of Lockheed-Martin and Marriott International.
North Bethesda real estate borders Rockville, Maryland's second largest city. It is also easily accessible via I-270, the Capital Beltway, and three Metro stations (Twinbrook, White Flint, and Grosvenor-Strathmore). Consequently, the community is widely considered to be a commuter suburb, making North Bethesda real estate popular among commuters to both Rockville and Washington, D.C. North Bethesda real estate owners, who tend to be both highly educated and affluent, live in some of the area's most desirable and exclusive neighborhoods, including Garrett Park Estates, Luxmanor, and Veirs Mill. In addition, Montgomery County boasts some of the nation's best public schools, making North Bethesda real estate especially appealing to families with school-age children.
Olney
As recently as a few decades ago, Maryland Routes 108 and 97 tended to be used predominantly by farmers taking their goods to the village of Olney. Today, these routes are major thoroughfares of what has become a thriving suburb. Olney real estate is home to such family-friendly neighborhoods as Olney Mill, Briars Acres, Norbeck Grove, and James Creek, as well as to a number of parks, including Olney Manor Park, Longwood Park, and Cherrywood Park. And the Sandy Spring Museum, the Olney Ale House, and the Olney Theatre are all popular area landmarks frequented by Olney real estate owners and visitors alike
This once rural area has grown into one of the Washington, D.C. area's affluent, sophisticated suburbs. In 2007, the community was ranked in the top 20 of Money magazine's best places to live, which naturally served to boost values of Olney real estate. In addition, the median household income and median house values in Olney are both above state averages. Finally, and perhaps most importantly, several excellent schools call Olney real estate home, like Brooke Grove Elementary School, a Blue Ribbon School of Excellence. As a result, many families and retirees choose to invest in Olney real estate.
Potomac
Potomac is located about 15 miles northwest of Washington, D.C. and is named for the river it borders. But Potomac real estate is not just for water-lovers. Because of the area's rolling hills and large lots, many Potomac real estate owners are also horse owners; the suburb has many equestrian-related organizations. All forms of recreation, however, can be enjoyed at the popular and scenic Great Falls National Park, part of which is located on Potomac real estate.
Potomac real estate is home to some of the state's – and the nation's – wealthiest neighborhoods, such as Falconhurst, Bradley Farms, Palatine, and the golf community of Avenel. The most affluent homes are tucked in and around Potomac Village, a local shopping district featuring upscale shops and restaurants. But all Potomac real estate is considered desirable, and large, single-family, million-dollar homes dominate the area. Many Potomac real estate owners are, in fact, retirees, who appreciate the proximity of Washington, D.C. but prefer the natural beauty of this picturesque suburb. But commuters are also drawn to Potomac real estate; several professional athletes, CEOs, and members of the media are area residents.
Rockville
Rockville real estate is home to the county seat of Montgomery County, one of the country's most affluent suburbs. The city is also the second largest in the state, boasting more than 55,000 Rockville real estate owners. Yet despite its modern feel, Rockville actually dates back to 8000 B.C.; Native American nomads, who had gathered in the area, would eventually settle here to farm in the 1st millennium B.C. Not surprisingly, Rockville real estate owners are proud of their city's extremely long history and have made significant efforts toward its preservation. In 1974, the non-profit organization Peerless Rockville was formed to help restore many of the city's landmarks, including the B&O Railroad Station, the Wire Hardware Company, and Old St. Mary's Church. Today, these and other heritage sites located on Rockville real estate are listed on the National Register of Historic Places.
The federal government is the largest employer here, and the University of Maryland University College and Johns Hopkins University both have campuses on Rockville real estate. This, combined with the city's proximity to Washington, D.C., makes Rockville real estate an ideal choice for commuters, students, and families alike. Homebuyers can choose from established neighborhoods as well as a number of newer Rockville real estate developments. One of the most popular areas to live is in the mixed-use community of Rockville Town Square. This shopping and dining destination features two major residences: Palladian Condominiums and Fenestra Apartments.
Silver Spring
Although Silver Spring real estate has always been desirable to those looking for homes in the Washington, D.C. area, downtown Silver Spring has become even more popular since undergoing something of a renaissance over the last few years. Silver Spring real estate owners now have access to a wide variety of shopping and dining establishments ranging from national chains to family-owned businesses. The Arts have also thrived. The reopening of the Silver Theatre, renamed AFI Silver, has made the city a mecca for independent films. The city now hosts a documentary film festival, Silverdocs, that has become a major draw for Silver Spring real estate owners and tourists alike. But perhaps most importantly, this transformation has brought significant employment opportunities to the city's residents. In 2003, Discovery Communications completed its corporate headquarters adjacent to the Silver Spring Metro station. The National Oceanic and Atmospheric Administration and the American Nurses Association also call Silver Spring real estate home, providing jobs not only to area residents but also to commuters from adjacent suburbs.
Outside of the downtown area, Silver Spring real estate is characterized by a variety of home options, from pre-World War II homes to new developments. Many families tend to live in these neighborhoods, which are served by the nationally known Montgomery Blair High School. Four libraries are also located on Silver Spring real estate, as is the Takoma Park/Silver Spring campus of Montgomery College. In short, with its many amenities, excellent educational system, and wide range of living environments, Silver Spring real estate is ideal for everyone from commuters and students to families and retirees.
Takoma Park
Takoma Park real estate sits just over the Maryland state line from Washington, D.C. and is distinct from the neighboring D.C. community known as Tacoma. Tacoma Park real estate is divided into six wards, which are further divided into a number of independent neighborhoods. These include Pinecrest, Hillwood Manor, and Longwood Branch-Sligo, among others. The suburb is served by Montgomery County public schools, which rank among the nation's best, making Takoma Park real estate especially popular among families with school-age children. The Columbia Union College, a private liberal arts school serving 1,000 students, also calls Takoma Park real estate home.
A major appeal of Takoma Park real estate is the suburb's active, diverse, and tight-knit community. Takoma Park real estate owners, who have a median age of 36, tend to be liberal, giving the community an almost West Coast vibe. Local heritage is especially important; both Historic Takoma and the Takoma Foundation have worked hard to preserve and enhance the community, helping it avoid the sprawl and overdevelopment that plague other Washington, D.C. suburbs. But that doesn't mean there's no time for fun! Both the Takoma Park Film Festival and the Takoma Park Folk Festival are popular annual events enjoyed by Takoma Park real estate owners and visitors alike.
Wheaton
Wheaton real estate sits just north of Washington, D.C. and just northwest of Silver Spring in Montgomery County. It is centered on the intersection of Veirs Mill Road, University Boulevard, and Georgia Avenue. But because Wheaton real estate is unincorporated, it is often combined with its neighboring communities.
Wheaton real estate owners and residents are served by the Wheaton Station on Metro's red line; the station's escalator, at 508 feet, is the longest escalator in the Western Hemisphere. Because of this Metro access, a lot of commuters invest in Wheaton real estate. But families are also drawn to Wheaton real estate. Students are served by the excellent schools that make up the Montgomery County Public School System. And the 50-acre award-winning Brookside Gardens, part of Wheaton Regional Park, is a popular attraction for Wheaton real estate owners and visitors of all ages.
Source: Long & Foster Living